Star Showman Vince Vance Entertains the Stars


Me and my little Mama...
Me and President Bill Clinton and his lovely wife Hillary


Me receiving Lifetime Achievement Award from LA Music Commissioner Bernie Cyrus and Walter Reed, D.A., St. Tammany & Washington Parishes 2/15/02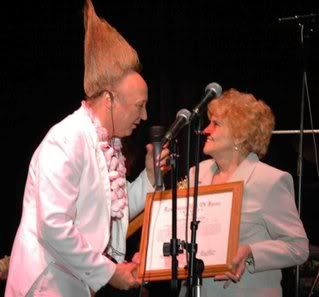 Me being Inducted into the Louisiana Hall of Fame 6/12/05


Me and the Legendary Percy Sledge


Me, Chubby Checker & Star Photographer, Morrie Weiser


Me and John Goodman Mardi Gras World Halloween 2007
Suzette Toledano Me and Chip Forstall
Me & Jocko Marcellino of Sha Na Na


Me & John Fred of John Fred & The Playboy Band


Me and Franki Valli of the Four Seasons


Me, Larry Hagman and the girls


Me and Linda Grey from TV Show Dallas


Me and Country Star Steve Wariner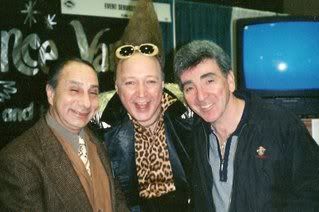 Me, Frank Maffei and Joe Terry of Danny & the Juniors


Me and Former Pro Basketball Star/Arizona State Hall of Famer, Tony Cerkvenik
Me and Louisiana Music Legend Irma Thomas
Me the One and Only Rock N Bowl Party Animal John Blancher
Me and Blaine Kern aka Mr. Mardi Gras
Me and Ben Walsh Comedy Writer for Jay Leno aka Sgt. T-Ben Boudreaux of WTIX's News You Need Now.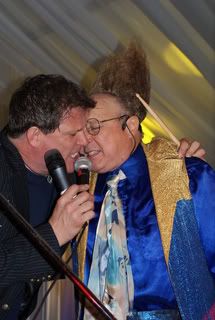 Me and Rob Schulte of The Topcats


Me and Kevin George of The Bag of Donuts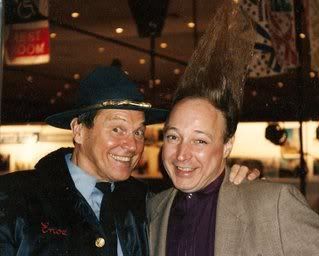 Me and Sonny Shroyer of "The Dukes of Hazzard"


Me and Merv Autin
Me and AFLAC Queen Sharyl Bathe


Me and concert promoter, Saul Bollat


Me and New Orleans Star Ratty Scurvics of Singularity


Me & WDSU TV Weatherman, Steve Bellas


Me & former Louisiana Gov. Dave Treen at Politics with a Punch


Me and Ringside Politic star, Jeff Crouere, at Politics with a Punch


Me & New Orleans #1 Designer San Nicholas & his girl Maria


Me and New Orleans' Legend Al "Carnival Time" Johnson


Me & Mr. Henry Kirsch, my high school Algebra II teacher


Me and the Kentucky Head Hunters at Oneida Casino


Me and Shan Na Na at the Oneida Casino


Me and the late Dave "Chico" Ryan from Sha Na Na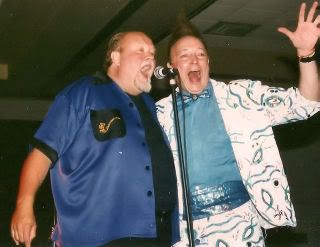 Me and Lennie Baker from Sha Na Na


Me and the late Crazy Ray at Texas Stadium
Me and Criminal Judge Frank & Mrs. Jackie Marullo Jr.
Me, Matty and the real Santa Claus